TOP gift ideas for Valentine's Day 2020
Posted by ZHENYA NEDKOVA on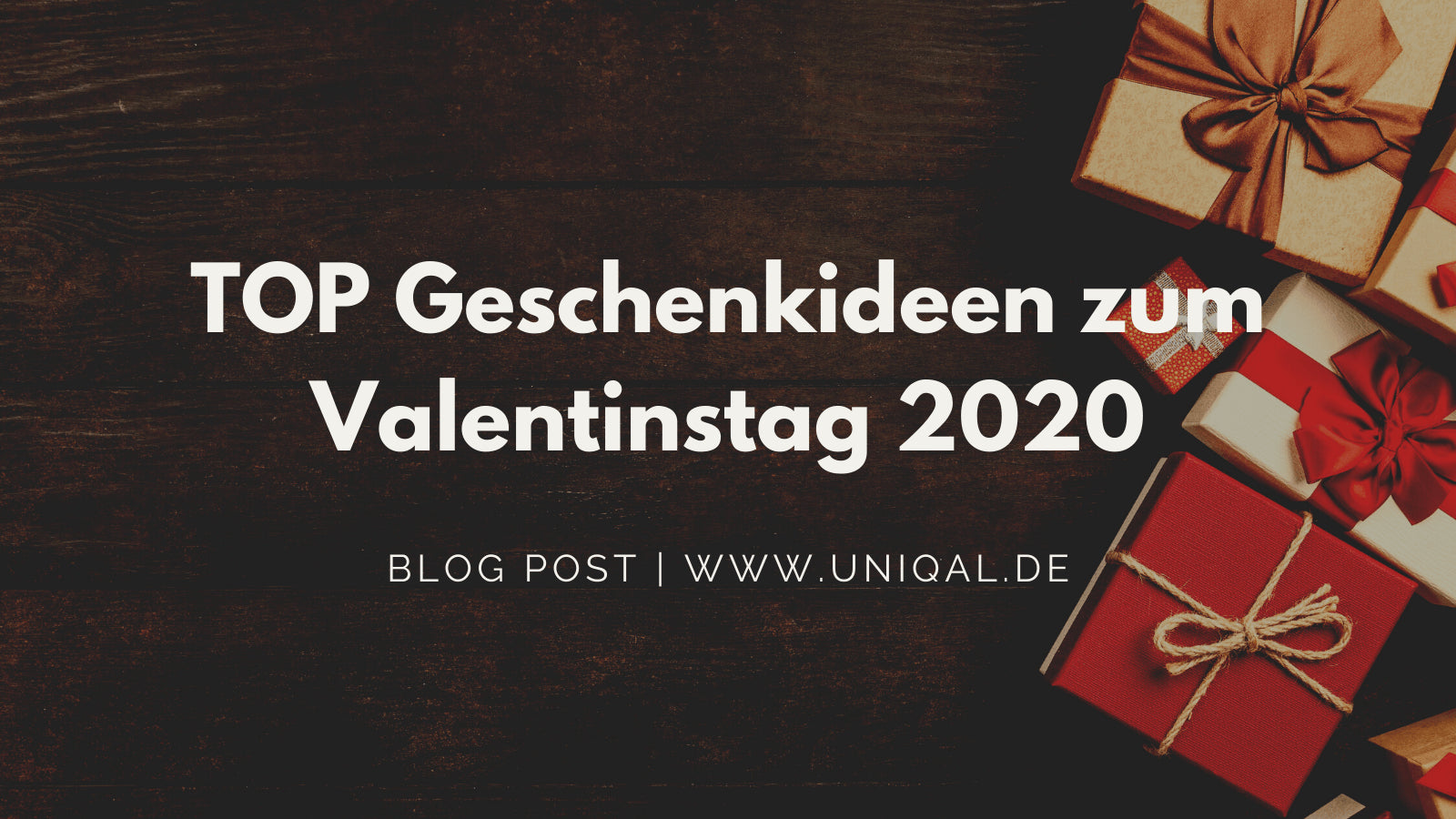 Have you ever wondered why Valentine's Day is considered "Day of Lovers"? We came across traditions that say the roots of Valentine's Day go back to a bishop named (who would have thought) Valentine. He is said to have given flowers to lovers and performed weddings against the king's wishes. Basically a lovely story, it's just a shame that the day got its name because it was on this day that his execution took place.

Whether it was like that or not, Valentine's Day has always been the day when lovers write each other letters or give each other flowers and chocolate. And with Valentine's Day approaching, it's time to start thinking about the perfect gift for that special someone!

 
If jewelry is on your list, look no further than UniQal.de


When it comes to jewelry, you can't go wrong with pretty bracelets. What makes bracelets so fun is that they can be enjoyed very differently than necklaces - after all, you can see them while you're wearing them! Perfect for layering and stacking, the bracelets have been worn by women and men since time immemorial.

An estimated 21 percent of people buy jewelry for Valentine's Day. Nothing shows your love to everyone around and ensures your significant other remembers it like an elegantly crafted piece of jewelry.

The word bracelet is derived from the Greek word "Brachile", which means "arm". Early bracelets were made of grasses, slender branches and shells, as well as copper and bronze. There is evidence that people in ancient Egypt, Mesopotamia and China wore bracelets that became more intricate and decorative after the Bronze Age, when jewelry was a symbol of status and wealth, made of gold and silver and adorned with stones and shells .

During the Victorian era, charm bracelets with engraved charms and dangling lockets were incredibly popular. In the 19th In the 19th century, bracelet chains became stylish, combining cameos and medallions decorated with ivory and coral. Costume jewelry became popular in the 20th century. Mass-produced in the 19th century and more affordable.

Today, bracelets are made from a variety of materials (e.g. b metal, fabric, plastic and leather) and are usually decorated with gemstones, crystals, metal and pearls. They are suitable for all lifestyles and genders.

 
How do you choose the right bracelet style for your sweetheart?


There are many things to consider when looking for the right bracelet style including the activities you will take part in, where you will go and what you will wear. It's a good idea to have a variety of bracelet styles in your jewelry closet so you're ready for any occasion.

Bangles

A bangle style is circular and inflexible. The bangles usually have a simple or engraved design. Bangles bracelets with gemstone or diamond embellishments can make an elegant statement. They look great worn alone or stacked with different bangles.

Beads

Beaded bracelets are expandable and stretchy and arranged in a single or multi-row design. But they can also be adapted to other materials and look even better and more stylish.

Handmade

Handmade bracelets can range from hand-forged silver or gold to beautifully designed beads or braided from leather strips strung in pretty combinations. Handmade bracelets are usually unique pieces that express originality.

Cuff

Cuff bracelets are a type of bangle and have an inflexible round or oval shape. These tend to fit looser and are wide and chunky, with no clasp or clasp. Men's options in a cuff bracelet style are also commonly found.

Vintage

Vintage bracelets have a charm that people love. Stainless steel details in different shapes as well as sliding knot clasps that are very easy to adapt to any wrist are requirements that make a vintage bracelet a special and unique accessory.

Whether you're looking for the perfect romantic gift for your significant other or a sweet little gift for your best friend - UniQal.de offers a versatile selection of bracelets.

Also note that at  UniQal.de there is an option "Send as a gift". Collection 2019 Sale 70% Off Title for image